Are you thinking of selling your home without an agent? Does the property need repairs?
Let us buy it.
We don't want to
LIST

your house we want to

BUY it

!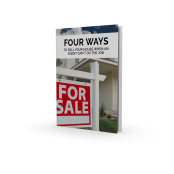 Get Your Free Report!
Complete this short form and get our new FREE report, "Four Ways To Sell Your House When An Agent Can't Do The Job" in Atlanta.
ZERO commissions
As real estate investors looking to renovate homes, we can buy them in cash in their existing condition without you needing to list it with an agent . Not listing a home means you don't pay for any agent commissions or closing costs -we do.
We Can Help
Regain your peace of mind and get rid of property that you need to sell
without
needing to:
Spend money on repairs
List the home with an agent
Pay agent commissions upon closing
Get Your Offer
Complete the form on this page for a fast and fair offers within
48 hours
or contact us directy:
Call / Text:
470-240-1994
Email:
contact@flourishedproperties.com
We Are A Local Real Estate Investing Company
Our family owned business, Flourished Properties LLC buys, renovate and sell or rents homes in Atlanta. We will not be acting as your real estate agent or broker if we buy your house, sell you a house, or rent you a home. We are excited to potentially work with you directly OR if you are represented by an agent or broker. We are focused on improving neighborhoods and redeveloping areas in Atlanta. If you have additional questions , as a small business we pride ourselves on going the extra way and talking in detail about any other questions you may havee.